Well, it's official.
The All-Star starters and captains have been announced and LeBron and Giannis, for the second year in a row, will be captaining their respective conferences.
Giannis, the 4x All-Star and reigning league MVP, is joined by Kemba Walker (4x All-Star), Trae Young (1x All-Star), Pascal Siakam (1x All-Star) and Joel Embiid (3x All-Star).
LeBron, who will play in his 16th All-Star Game, is joined by Luka Doncic (1x All-Star), James Harden (8x All-Star), Kawhi Leonard (4x All-Star) and his teammate Anthony Davis (7x All-Star).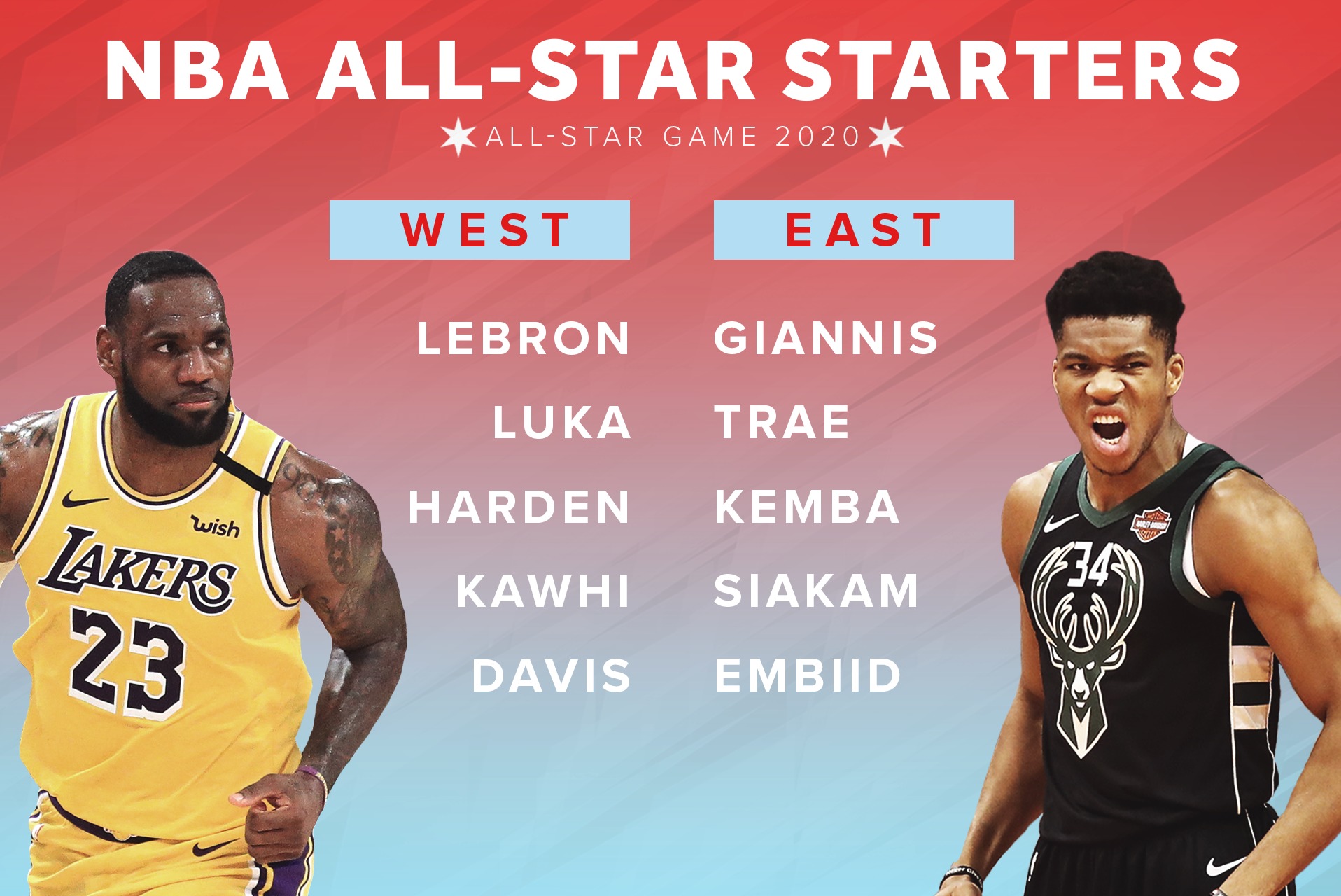 These announcements, for the most part, told us what we already knew would happen.
Both conference's teams were announced with little to no controversy – with one exception.
Trae Young's announcement as a starter in the game seemed to ruffle a few feathers. Averaging 29-5-9 whilst shooting 45-37-84 from the field is nothing to scoff at, his numbers have been other worldly this season mixed in with some huge scoring nights and unbelievable highlight plays.
But his team is the second worst team in the league right now, only having a marginally better record than the Warriors.
The second guard spot in the East was always going to be an interesting pick, as there was no clear-cut selection to be made – as many as 5 or 6 players could have easily slotted into that role.
Lots has been said about the talent difference between the 5 players selected from the West compared to the East, with the Western conference's players touted as a much better group of players than the Eastern's.
This will have 0 affect whatsoever on the game itself, however, with the still new system of the captains selecting the teams themselves.
This year's game is going to be a blast. With the new inclusions of young talents such as Luka, Trae and Pascal mixed with some veterans of the All-Star game in LeBron, AD and Harden – it's anyone's pick who will win All-Star MVP.
All Star MVP Prediction
My pick is AD. After putting up 52 points in 2017 and snagging the award, I expect him to come out blazing hot in front of his hometown crowd in Chicago.